Lottery Player Wins a Million — Again!
Constance Carpenito won $1 million by playing the Massachusetts Lottery at the same Stop & Shop in Stoneham, Mass., where she also won $1 million back in 1996.
"She plans on using her winnings to make this Christmas an especially good one for her family," said the Massachusetts Lottery, which released a photo of Carpenito with her husband Ed toasting champagne in front of a stretch limousine.
That's not all. According to the Massachusetts Lottery, she's actually won three times at that Boston-area grocery store. In addition to her two million dollar jackpots, she once won $20,000 there.
For her most recent win, she was playing a $20 instant game called $10,000,000 Diamond Millionaire. She bet $20 every week.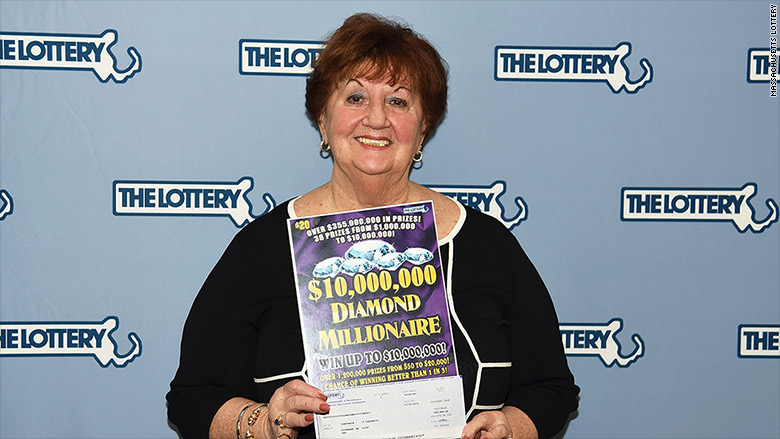 "There's no reason to believe that this is anything other than a coincidence," said Massachusetts Lottery spokesman Christian Teja. He said that the instant tickets are randomly sent to 7,500 retailers across the state.
"The Lottery does not know where the grand prize tickets are sent to," he said. "There are numerous policies and procedures in place with all of our games to ensure that the security and integrity of these games are not compromised at any level."
He said that Carpentino faced long odds: 1 in 693,000 to win her recent prize, and 1 in 3,780,000 for the prize she won in the 1990s.
Want more? Check out other articles we have for you on our site:



Comments