Looking for hiking trails to explore? Here are a few of the world's best hikes sure to take your breath away!
In this article:
Stunning Hiking Trails for the Best Outdoors Experience
1. The West Maroon Pass
United States hiking trails are some of the most breathtaking in the world. A few of them are also located in the state of Colorado.
The West Maroon Pass in Colorado spans a 12.7-mile stretch out and back hiking trail. It has a pass that brings you up to 12,480 feet of elevation.
This place is under the Maroon Bell's Peak and considered to the most photographed peak in the United States. That alone speaks for itself.
BAFX Products - 2 Pack - Anti Shock Hiking / Walking / Trekking Trail Poles - 1 Pair, Blue, Royal Blue
GREAT FOR EVERYBODY - The BAFX Products Anti shock trekking poles are a great choice for everybody, from beginners to experts, children, teens, adults & seniors. Trekking poles can be an invaluable asset when hiking out in the wilderness, camping or if you just need a little extra support getting around the house or neighborhood! Our trekking poles versatile size means anybody from 3'6" up to 6'4" will have no problem using our poles!
ERGONOMIC & COMFORTABLE - Our trekking poles have been designed with a more ergonomic TPR grip. The TPR material allows the grips to be easily washed of sweat and dirt and the ergonomic design for less hand pain and more comfort on long hikes. The wrist strap is also extra wide with additional padding for even more comfort!
GREAT FEATURES - The anti-shock spring in each walking pole helps reduce join pain with each pole placement. Each pole set comes with 4 rubber tips (2 for each pole) for using the poles on pavement or smooth rocks. They also have a built-in carbide tip for gravel, hard packed trails or ice. Each walking pole also comes equipped with an optional mud basket to help prevent the pole from sinking in sand, mud or snow.
2. The Jewels Route
This 48-mile trek is in the western end of the Grand Canyon National Park. Ironically,
Jewel's Route
has lighter crowds and boasts of turquoise Colorado River views and deep orange rocks.
3. Yoho National Park
The
Yoho National Park
is in British Columbia, Canada offers
beautiful large lakes
, hiking trails with waterfalls, and glaciers. The Burgess Shale, a fossil bed, is also nestled in this park. It boasts the best collection of rare fossil remains of prehistoric
marine animals
.
4. The King's Trail
With a total of 275 miles through four national parks and a nature reserve, the King's Trail will take you about a month to finish. You will soak in some of the most beautiful landscapes in Sweden through this trail.
Sale
Gold Armour 10-17Pcs Camping Cookware Mess Kit Backpacking Gear & Hiking Outdoors Bug Out Bag Cooking Equipment Cookset | Lightweight, Compact, Durable Pot Pan Bowls (Orange, 17pcs)
BUILT TO LAST! HIGHEST QUALITY/EASY CLEAN CAMPING COOKWARE: FDA approved anodized aluminum pot and frying pan make it non-stick ,easy to clean.
BEST PRICE/BEST VALUE: 17pcs camping cookware accessories set includes FOLDING STAINLESS STEEL SPORK + SPOON + FORK + KNIFE + MINI STOVE WITH PIEZO IGNITION + Anodized Aluminum Nonstick Pot + Nonstick Frying Pan + Pan Cover + 2 BPA Free Bowls + BPA Free Soup Spoon + Rice Ladle + Loofah Sponge+ Carabiner + Nylon Bag + Fire Starter
PERFECT GIFT for FAMILY and FRIENDS: #1 and Most Complete Outdoor Cooking Set - Great for Backpacking Gear & Camping Backpack and Hiking Picnic for anyone looking for a high quality, great value product for the camping world or bug out bag to enjoy at the cookout with the people you love.
5. North Coyote Buttes and the Wave
Only three hours away from Flagstaff, Arizona, North Coyote Buttes needs a permit if you want to hike through it. And with only 20 permits given daily, you'll have to wait your turn.
You must make reservations four months in advance. But, it will surely be worth the wait because of the cross-bedded Aeolian Jurassic Navajo Sandstone formation that's such a unique experience in itself.
6. Red Rock Canyon State Park Trails
The Red Rock Canyon State Park trails offer two nature trails and one challenging hiking trail. It also shows the historic California trail.
The giant red boulders that wall the corridors are still very impressive. Although it's not a well-known state park, it's great for family hiking.
7. The Natural Arches
This Utah hiking trail is one of the most popular havens for hikers. The main highlights of the Natural Arches in Utah are the 2,000-plus natural arches and red rock formations.
This magnificent landscape stands in a 73,000-acre desert area. You can also enjoy the ancient rock art, seen on a lot of these natural rock formations.
8. The Kalalau Trail, Kauai, Hawaii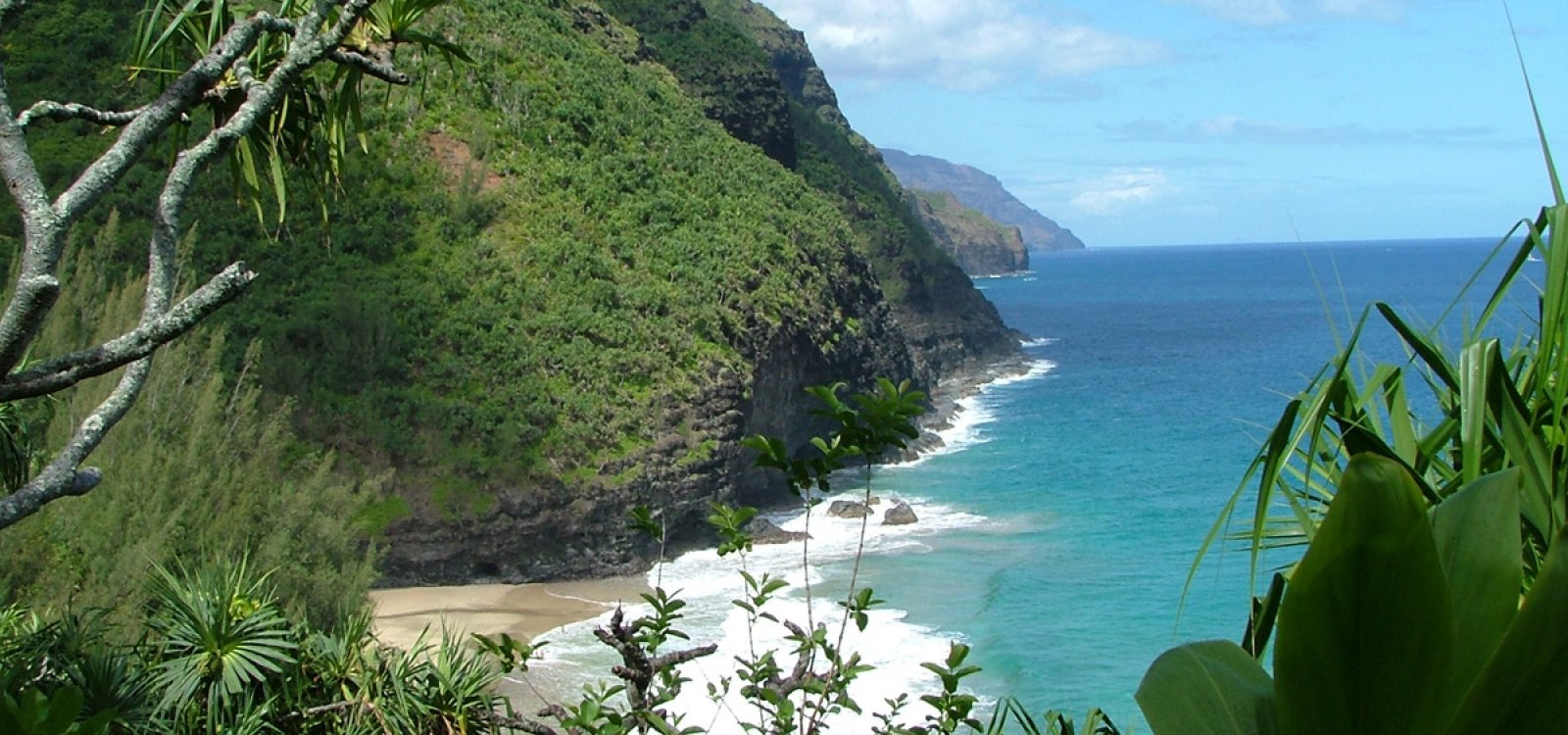 The
Kalalau Trail
presents 11 miles of cliffs, valleys, mountains, rainforests, and waterfalls that will have even the most jaded backpacking enthusiast in awe.
You will be climbing as high as 4,000 feet across valleys and cliffs, which you can cover all in one day, actually.
Patella Knee Strap, Tomight [2 Pack] Reflective Knee Band with Compression Pad for Pain Relief Support for Hiking, Soccer, Basketball, Running, Jumpers Knee, Tennis, Tendonitis, Volleyball & Squats
【Protect Patella & Relieve Pain】: With the compression pad, the knee brace can absorb the shocks and reduce the pain associated with patellar tendonitis, jumper's knee, runner's knee, chondromalacia.
【Comfortable and Breathable Material】: Made of high-quality neoprene & nylon,Tomight patella knee braces are durable and skin-friendly to wear; the non-slip fabric absorbs the sweat and prevents any wet or slippery feeling on the knee during doing physical activity.
【Reflective for Night Visibility】: The reflectors on the patella knee straps are designed for safety and visibility when you are running in the dark.
9. The Dragon's Back Trail
Reaching as high up to 284 meters, the
Dragon's Back trail
offers jaw-dropping views. It's classified as a moderate to easy hike, which traverses along the ridges of Shek O Peak to Wan Cham San in Hong Kong.
This trail has an estimated distance of 8.5 km full of ups and downs, with a wide view of the ocean. Named for its resemblance to a flying dragon, Time Magazine recognized it as one of the best urban hikes way back in 2004.
10. St. Mark's Summit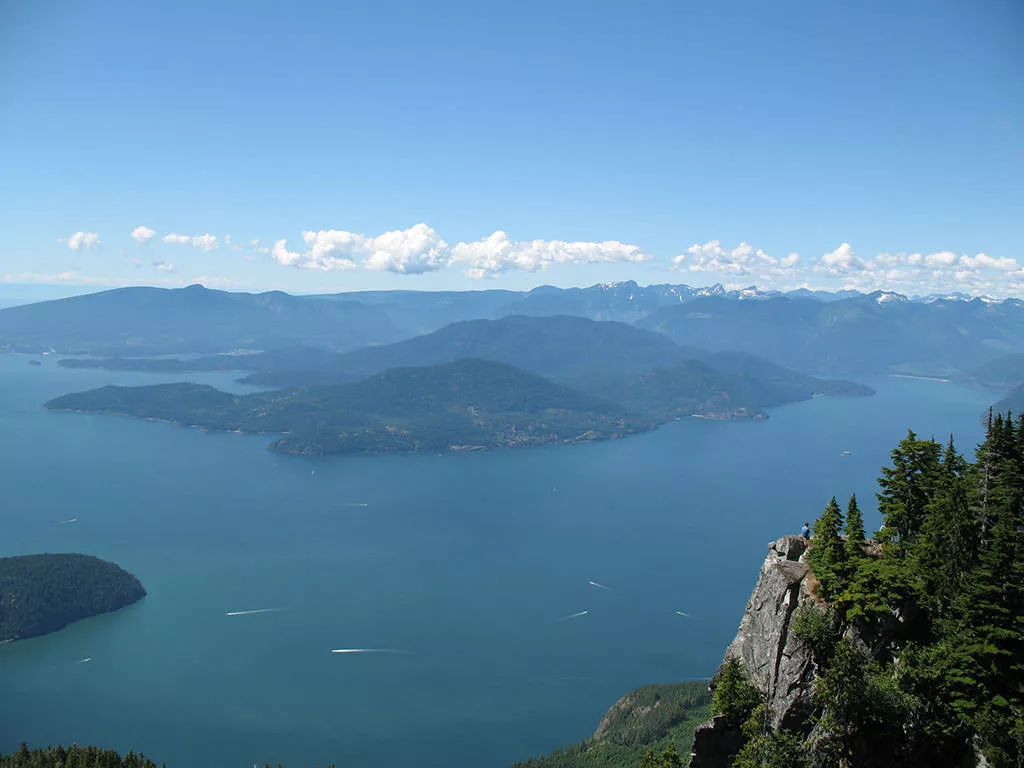 Soak up the amazing view when standing on the mouth of Howe Sound. St. Mark's Summit is a picture of peace and tranquillity, with the mountains of Vancouver Island as a backdrop.
The view of the vast ocean with Anvil Island to the right and Bowen Island to the left is awe-inspiring. With a total distance of 11 km, St. Mark's Summit is one of the easiest trails to tackle compared to its counterparts in the area.
Darn Tough Hiker Boot Sock Full Cushion Men's - Olive Large
Performance Fit: No slipping, no bunching, and no blisters. True Seamless: Undetectable seam fusion for an ultrasmooth, invisible feel.
Fine Gauge Knitting: Unprecedented durability and our unique "put it on, forget it's on" feel.
Fast Action Wicking: Pulls moisture away from skin. Fast drying; Naturally Antimicrobial: Repels bacteria and odor.
11. Ledges and Pine Grove Loops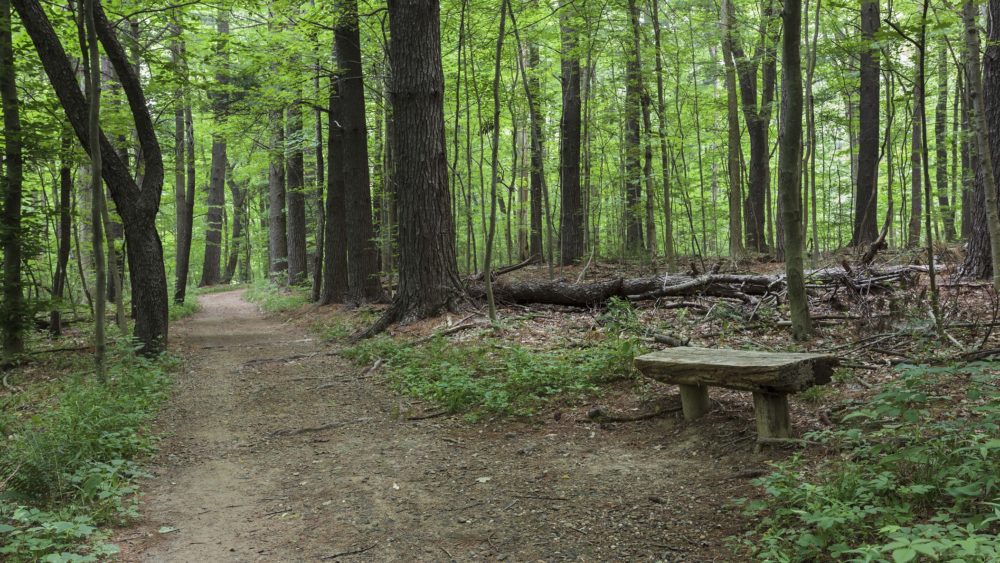 This trail in Cuyahoga Valley National Park, Ohio has a figure 8 trail with a total distance of 4.1 miles. The beautiful scenery on Ledges and Pine Grove Loops is indescribable — you just have to experience it firsthand.
12. The Rocky Top Trail
The Rocky Top Trail is in an isolated valley called Cades Cove in the Great Smoky Mountains National Park. The 13.9-mile round trip hike passes through extraordinary landmarks, taking special note of Spence Field.
Once there, the scenic view of the three summits of Thunder Mountain will surely be worth the hike.
RELATED: How To Mark Trails Like A Pro
13. The Rumbling Bald Mountain
This hiking destination offers an array of terrain around the Rumbling Bald Mountain in North Carolina. Passing through oak forests and rocky paths, you will see colossal cliff faces before reaching the cave.
You can also choose to head for Lake Lure and Hickory Nut Gorge. The latter was the setting for the film Last of the Mohicans.
14. The Bunker Meadows Trail
The
Bunker Meadows Trail
lies in the Ipswich River Wildlife Sanctuary, Topsfield, MA. With a total distance of 12 miles, this trail cuts through wetlands, meadows, and forests of the North Shore.
Turtles, eastern bluebirds, and river otters are just among the many animals you might come across while taking the trail.
15. The Inca Trail, Peru
Hikers will certainly be in high spirits as they pass through dense clouds, rocky ruins, tunnels, enchanting mountains, and a subtropical jungle.
The Inca Trail is one of the most popular among hikers around the world. The grand finale of this trail is when they get to see the "Lost City of the Incas."
16. The Trail to Cerro Castillo Glacier
Situated in Patagonia, the hike takes about a day to get to the glacier and back. Despite the steep trail, the panoramic view of the black rock, multicolored hills, and the blue glacial lake is truly a sight to behold.
17. Awa Awaapuhi Trail
This is the famous trail on the Na Pali, considered a world-class trail in Kauai, Hawaii. The Awa Awaapuhi Trail offers some of the most unbelievable views for a hiking project and a one-of-a-kind terrain.
18. Padar Island Trails, Komodo National Park, Indonesia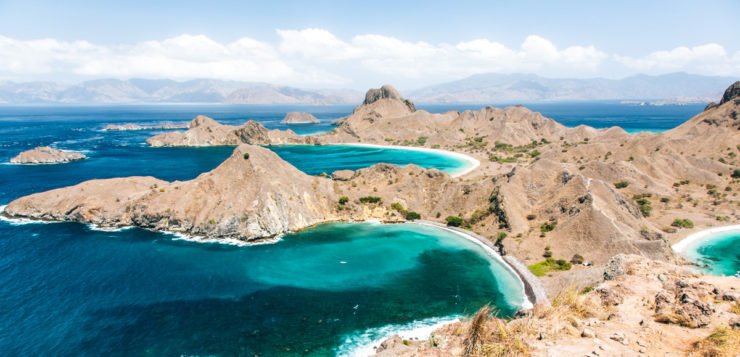 The hiking trails in
Padar Island, Komodo National Park
boast the most scenic beautiful views. You will enjoy 180 degrees of nature's whites, blues, and greens as you reach the summit of the tallest peak on the island.
19. Blue Lakes Trail, Colorado
There are a lot of beautiful hiking trails in Colorado and the Blue Lakes trail is among the top destinations. The Blue Lakes Trail can bring you as high up as 13,000 ft with panoramic views of lakes and alpine meadows filled with wildflowers.
20. The Redwood Creek Trail, California
Located in the Redwood National Park, the Redwood Creek Trail features the largest trees in the world, with some reaching up to 300 feet high. As one of the best day hikes in California, the trail has a length of about 15.4 miles and can peak up to 500 feet.
21. Buckskin Gulch, Paria Canyon, Kanab, Utah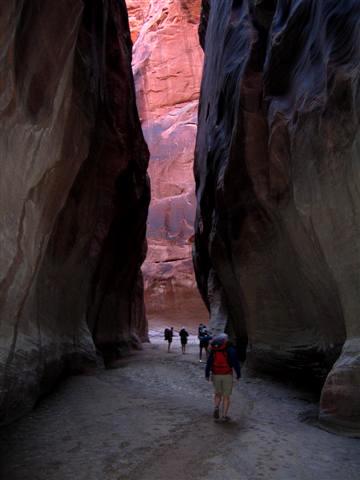 The Buckskin Gulch Paria Canyon trail is the deepest and longest slot canyon in the southwestern part of the United States.
Although considered to be a hard level trail, one will surely enjoy the view of sunlight peeking through the upper part of the rock walls.
22. The Snowman Trek, Bhutan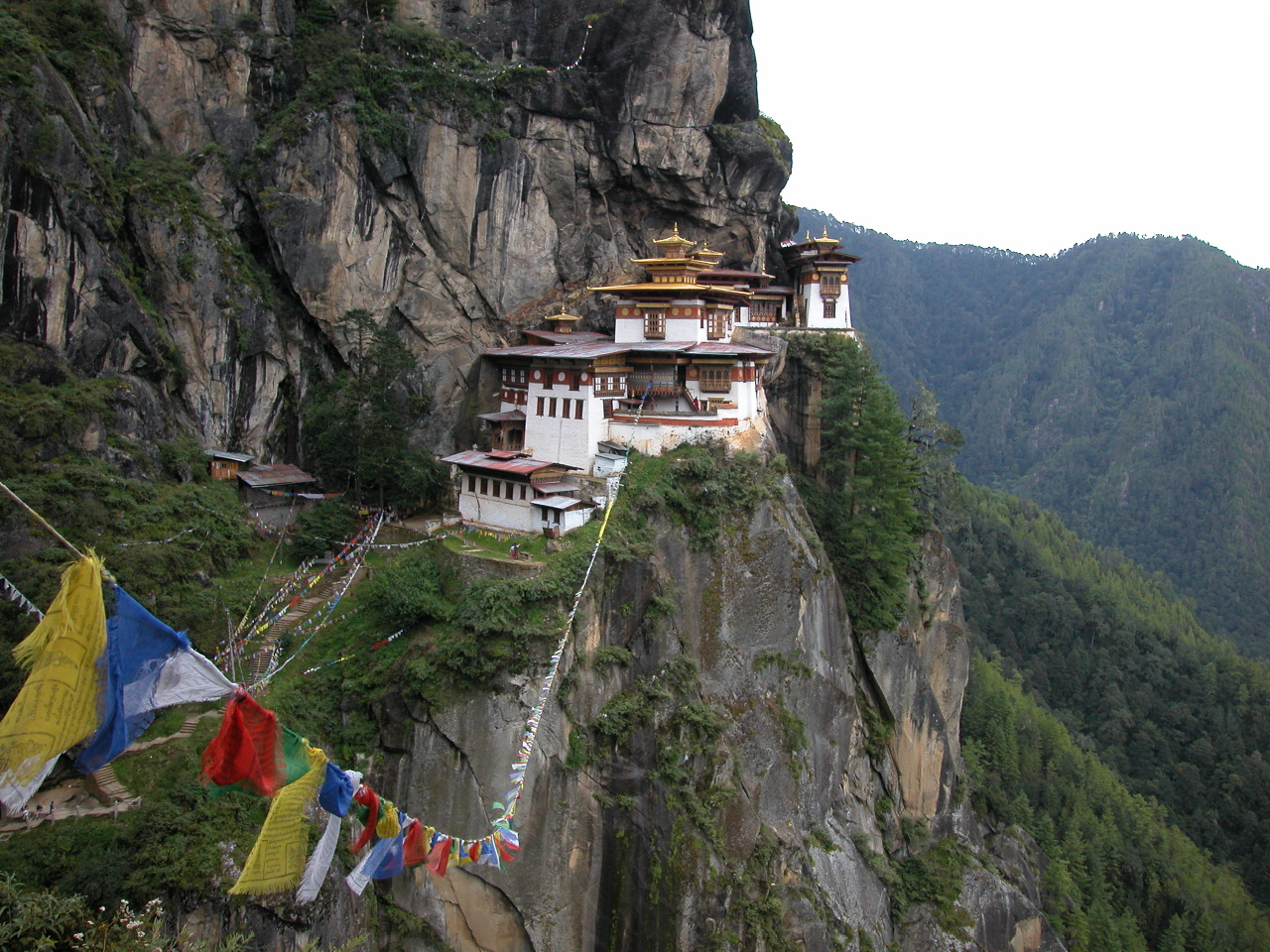 The Snowman Trek is an advanced-level trail, but definitely worth the endeavor because of the spectacular views of the pristine landscape. If you're up to the challenge, pay this place a visit.
Watch this video of the most beautiful hikes in the world by Top Archives:
Make sure you put at least some, if not all, of these amazing hiking trails on your bucket list. You can also find hiking trails near you from this list, first, then go on down your bucket list.
There's nothing more satisfying than soaking up some of the most beautiful sights nature has to offer from dusk till dawn. It's also a refreshing and practical way to use your survival skill in a fun and exciting way!
Have you taken your pick on which of these amazing hiking trails to explore next? Share your thoughts in the comments section below!
Up Next: Guidelines To Extreme Hiking: A Must-Read For All Hikers
If you're looking for useful survival gear that you can't make at home, check out the Survival Life Store!
Follow us on Facebook, Instagram, Twitter, and Pinterest!
The contents of this article are for informational purposes only. Please read our full disclaimer.
Editor's Note: This post was originally published on August 6, 2018, and has been updated for quality and relevancy.
Last update on 2019-03-19 / Affiliate links / Images from Amazon Product Advertising API
Comments
comments
Comments